Goldring
Goldring Ethos Moving Coil Cartridge
Regular price
$1,599.00
$0.00
Unit price
per
Goldring Ethos Moving Coil Cartridge
Ethos is a truly high-end cartridge featuring a vital-shank, nude-diamond stylus. This polyhedral, line-contact profile was chosen because it has a very low tip-mass and a large contact area whilst being very narrow from front to back; even enabling the undistorted retrieval of ultrasonic frequencies in a recording. In order to properly process this information, at the heart of the Ethos cartridge is Goldring's hand-built GOL-1 moving-coil generator. Featuring a hand-wound cross-shaped, soft-iron armature and married to a low resonance aircraft aluminum chassis, each one is precision tuned by our expert craftsmen to achieve our best ever level of performance. The result is that one becomes simply immersed in the musical experience ...and that's our whole Ethos.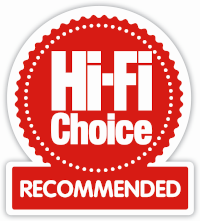 "…as a long-term vinyl partner it is extremely adept and should be on any audition shortlist at the price."
Hi-Fi Choice, 5 Stars, Recommended Award
"It sounds like the here and now, clear and balanced and full of beauty. If you haven't considered a Goldring cartridge in a long time, you need to hear the Ethos."
Part-Time Audiophile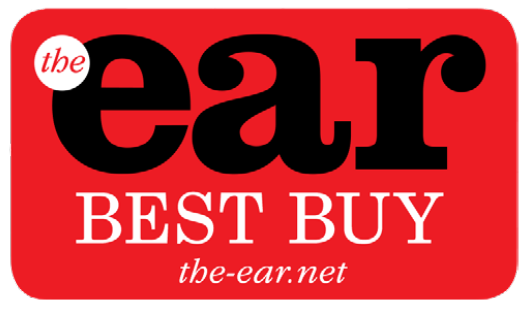 "The Ethos is a serious performer…It has the potential to unseat some of the more revered cartridges and give them a real run for their money."
The Ear, Best Buy Award
"I'm deeply impressed by the Goldring Ethos."
Hi-Fi +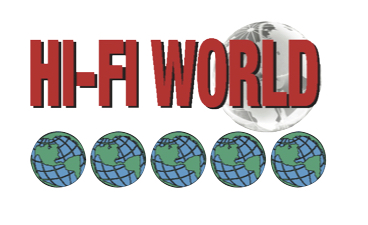 "Goldring's Ethos is a moving coil cartridge unlike most else. It offers moving coil clarity and stage depth but has a lullingly smooth sound, as we know it from vinyl days of yore. A good performer all-round, with fine tracking, it's an alternative to the more challenging sound of today's current crop and worth considering. Outstanding – amongst the best."
Hi-Fi World, 5 Globes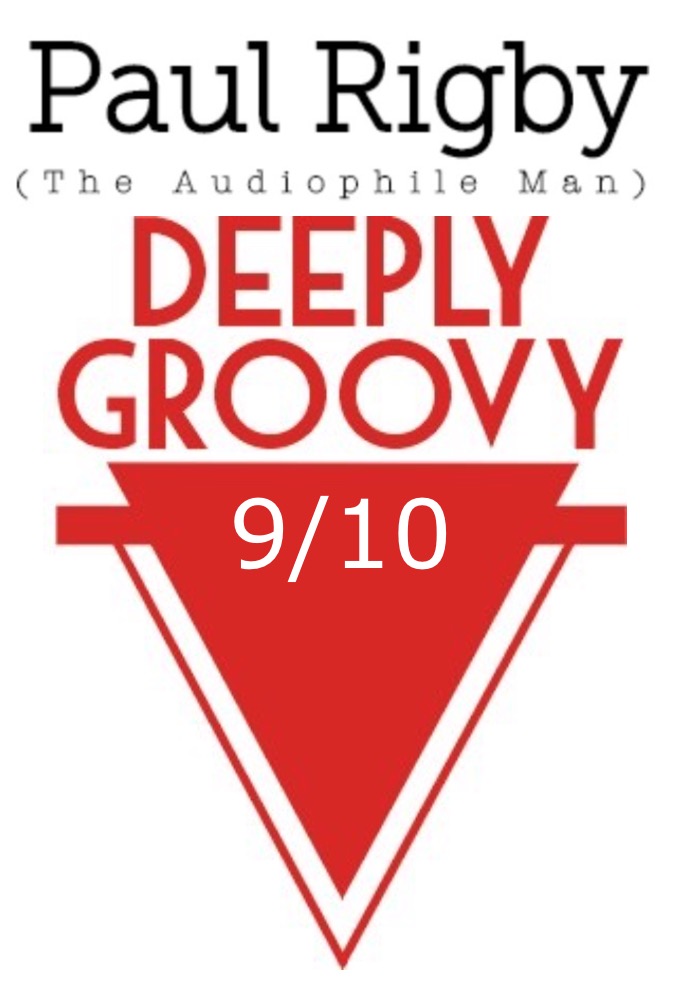 "When you buy the Ethos, you're given a promise. A promise that your hi-fi life will improve slowly and steadily over time. The Ethos is for the long haul. Rejoice in the aural gains that you will hear, immediately. Then prepare yourself for new joys to come as a host of information is fed to you over a long period of time. The Ethos? It's the gentleman's gentleman of cartridges."
The Audiophile Man, 9/10, Deeply Groovy award
Features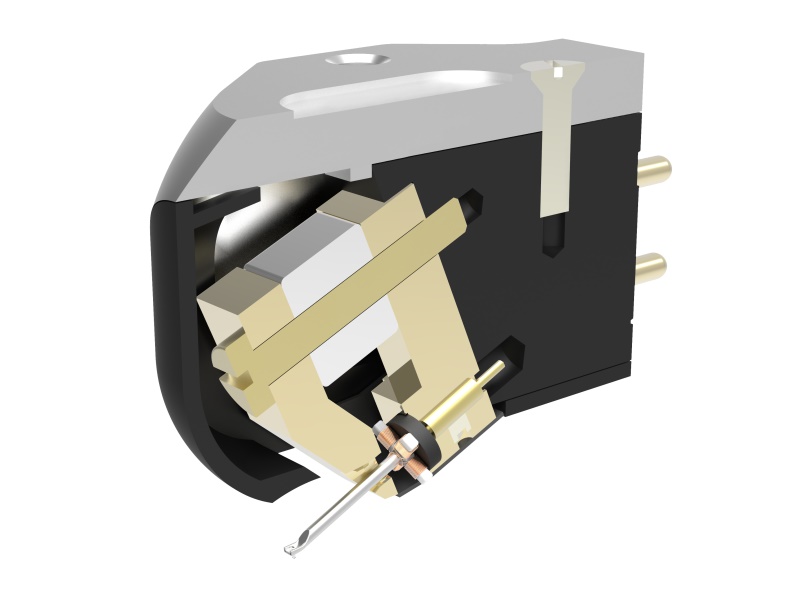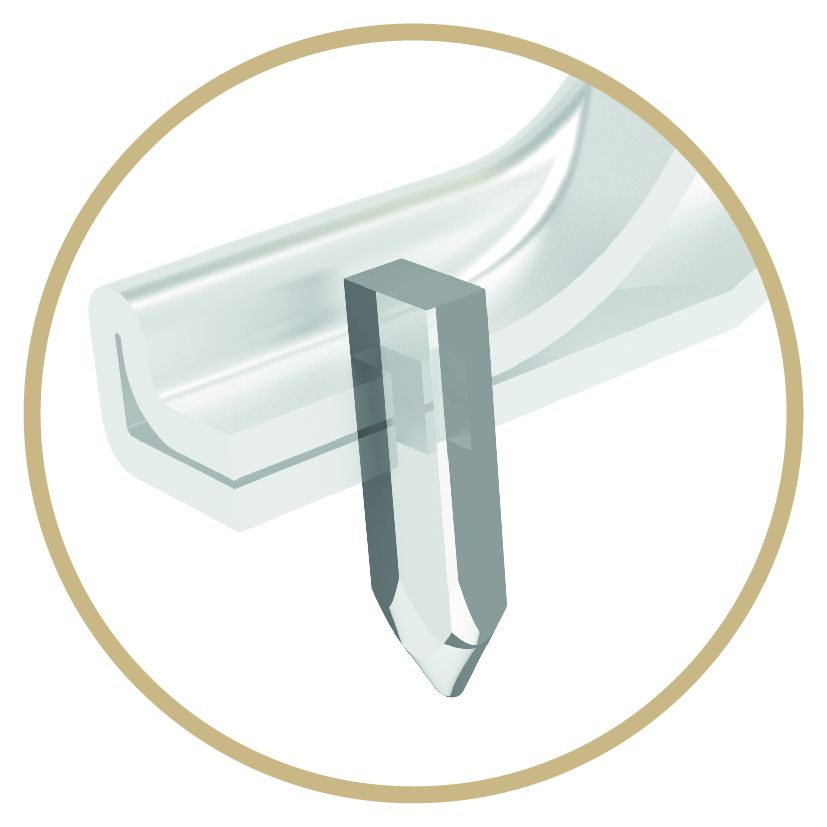 Line-Contact Stylus
The line-contact diamond profile provides a large contact area with the groove wall, improving the retrieval of high frequency detail and reducing groove wear. Its vital-shaped shank has a low tip mass giving the design exceptionally good trackability.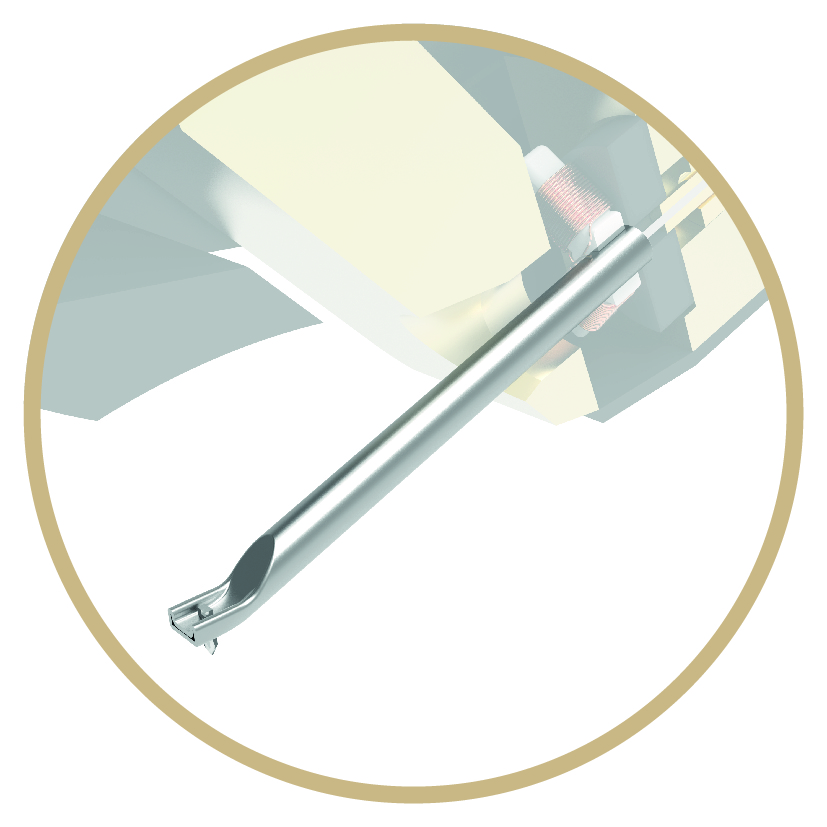 Alloy Cantilever
The stiff and lightweight alloy cantilever tube has been tuned to the ideal length for cartridge stability and ride height. Its length has been optimized to reduce inertia in the suspension system and improve trackability.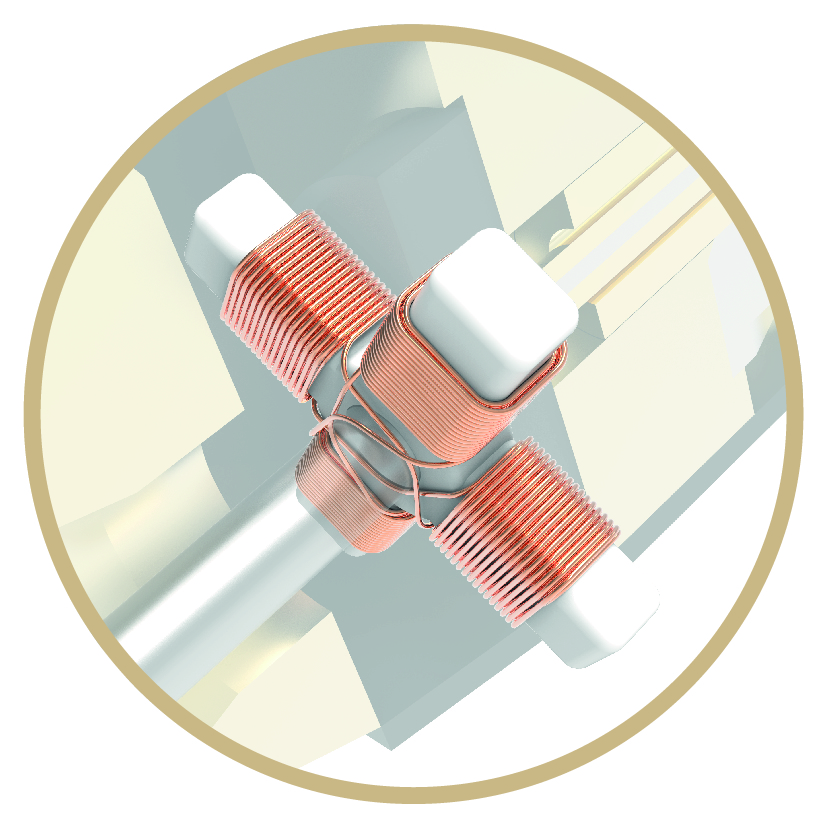 Cross-Shaped Armature
The coils are wound around a cross-shaped armature of pure, high-permeability, Swedish iron. The reduced unsprung mass improves the ability for the stylus to track the groove wall and the coil separation minimizes cross-talk, improving the stereo image.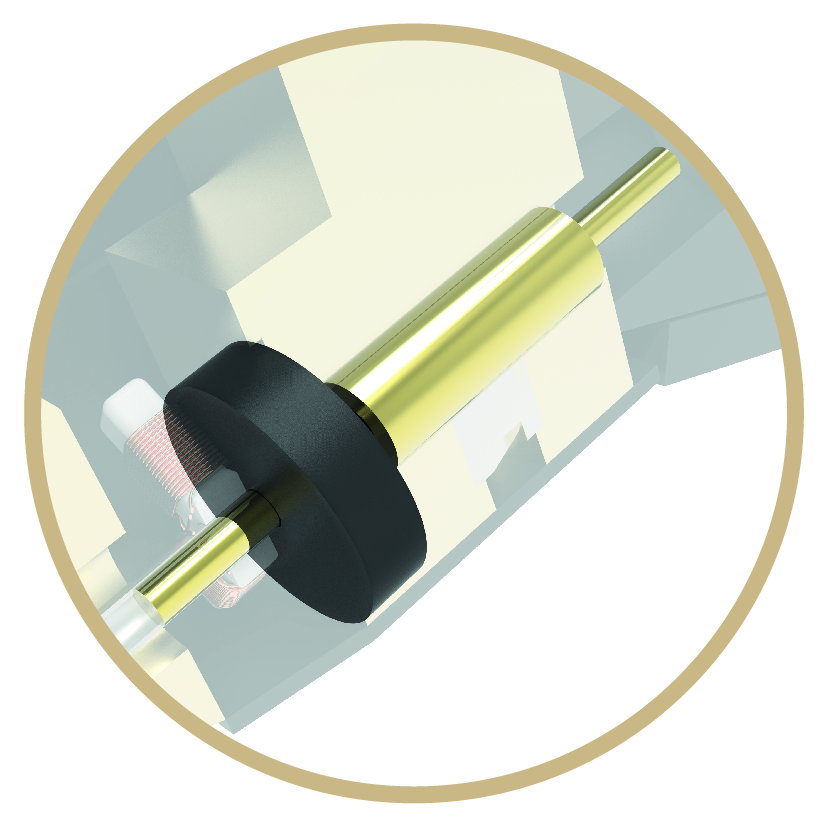 Optimized Suspension
The new damper pad uses a bespoke butyl rubber compound to keep the system critically damped. Combined with an expertly tensioned tie-wire, the cartridge remains ultra-stable even during the loudest and most complex passages.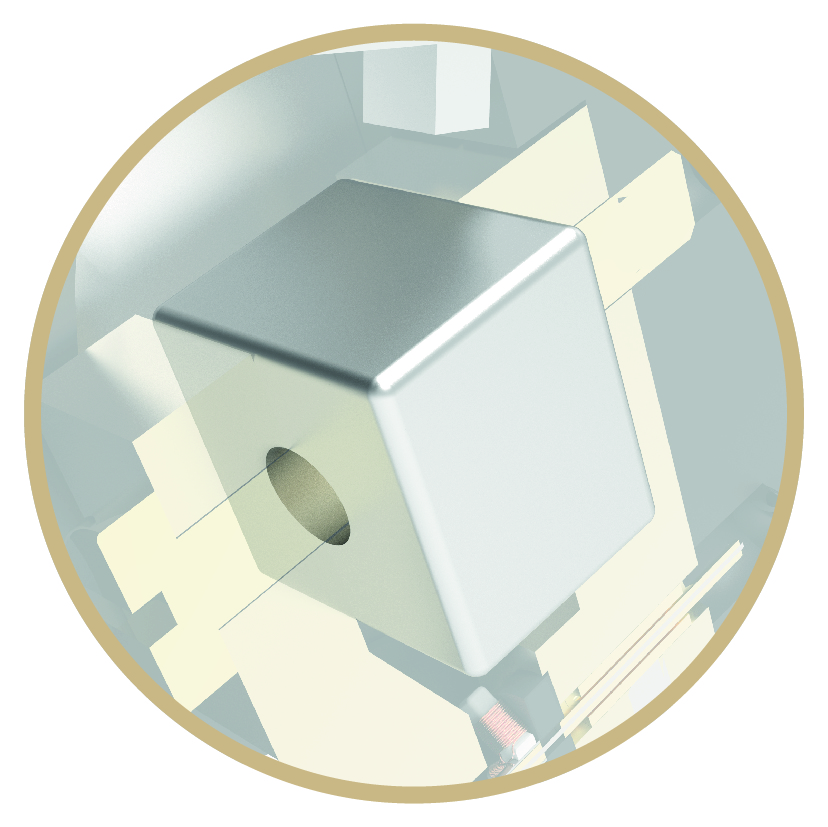 Neodymium Magnet
A very light and powerful neodymium magnet is clamped between two pole shoes creating a perfectly uniform magnetic field gap, within which the cross armature is suspended. This gives Ethos its typically flat and extended frequency response.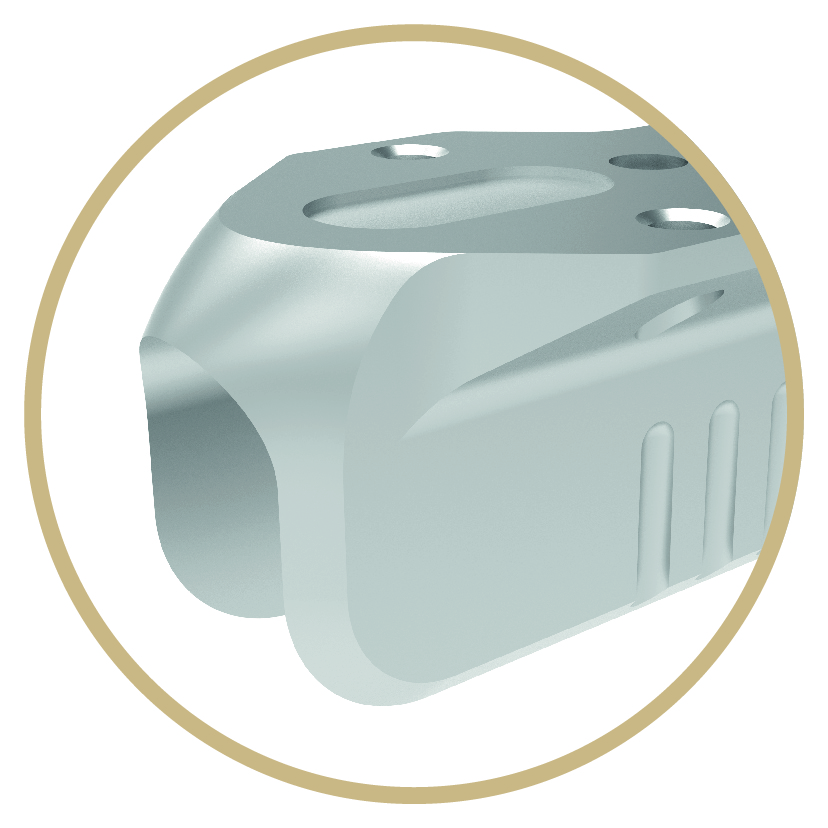 Aluminum Body Shell
The body is precision-milled from a low density, rigid, aircraft grade aluminum which helps to maintain a low effective mass and enables it to dissipate unwanted resonances into the tonearm where they are effectively 'grounded'.
Specifications
Stylus profile: Vital line-contact
Cantilever: Aluminium alloy
Replacement stylus: Factory replaceable
Frequency range: 10 Hz - 32 kHz
Frequency response: ± 2 dB (35 Hz - 20 kHz)
Channel balance: <1 dB at 1 kHz
Channel separation: >30 dB at 1 kHz
Sensitivity: 0.5 mV ± 1 dB @ 1 kHz, 5 cm/s (rms)
Static compliance: 25 mm/N
Dynamic compliance: 15 mm/N
Vertical tracking angle: 20°
Load capacitance: 100 - 1000 pF
Internal inductance: 7.5
µ

H
Total mass (incl. fixings): 8.5 g
Fixing centres: 12.7 mm (0.5 in)
Playing weight: 1.5 - 2.0 g (1.75 g)
---